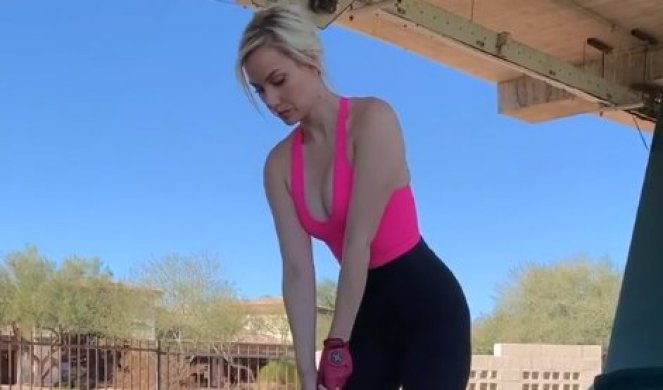 Najatraktivnija golferka na svetu je bez dileme Amerikanka Pejdž Spiranak
Pejdž je postala svetski hit po načinu hvatanja loptice za golf, što radi poprsjem i međunožjem. Ali, nije joj bilo lako, posebno kada je njega gola fotografija dospela u javnost.

Objavio ju je njen bivši dečko, koji je fotografiju poslao prijateljima, a oni širili dalje. Našla se u centru pažnje, dobijala poruke nepoznatih muškaraca.
– Bilo je grozno dobijati poruke i fotografije. Osećala sam se odvratno. Kada sam mu rekla da ne mogu da verujem šta je uradio, rekao mi je: "Ti si dr*lja koja mi je to poslala. Zaslužila si". Kako je vreme prolazilo, stvari su postajale sve strašnije. 
– Budila bih se i razmišljala u kom ću se tabloidu danas pojaviti. Bila sam pod stresom. Smetali su mi i dvostruki standardi. Muškarci su me nazivali dr*ljom što sam poslala golu fotografiju svome tadašnjem dečku, a u isto su vreme oni meni slali fotografije svojih polnih organa.
Uzvratila je tako što se pojavila na naslovnoj strani "Sports Illustrated" u bikiniju, a potom i gola i pobedila je demone.
– Bila sam gola. Bila sam potpuno gola i to je bio najbolji trenutak u mom životu. Osećala sam se moćno i tada sam pobedila. Vratila sam kontrolu nad svojim telom – rekla je Amerikanka.
Izvor: Informer.rs